#TOPOR1
Hotel in the Historical part of Corfu Town
A beautifully renovated Historical building in the protected area of Corfu Town that is a fully operational and licenced hotel – it has a unique location in the heart of this wonderful protected city and boasts stunning, uninterrupted views of the sea and coastline, the Venetian New Fortress as well as the old port and its square.
Hotel / Commercial | Corfu (Town)
6.200.000 €
At a Glance
Stunning View Of The Sea ,square And New Fortress
Location
Distance to Beach:
0.3 km
Distance to Local Amenities:
0.1 km
Distance to Airport:
2 km
Distance to Corfu Town:
0 km
Corfu (Town)
With its stunning backdrop of mountains full of olive groves and cypress trees, picturesque bays and inlets, views of the majestic mountains and mainland across the clear emerald waters of the Ionian Sea the North East coast of Corfu is an area that something to offer everyone.
View more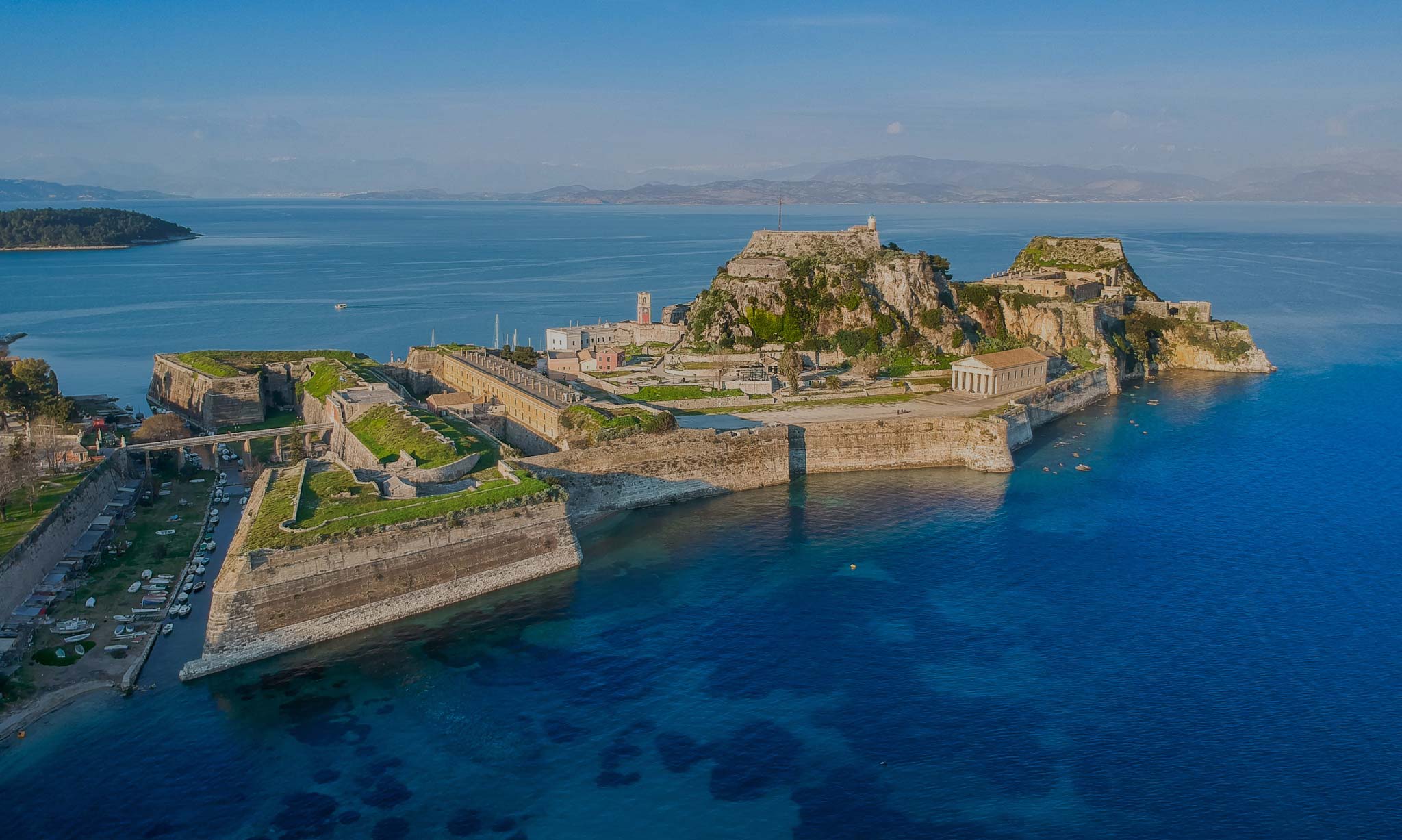 Description
Classified as having outstanding universal value, the 'Old Town of Corfu' has been listed by UNESCO since 2007 and its historical neoclassical buildings and Fortresses are some of the major attractions on the island. This classic and elegant hotel is situated in the heart of the protected city, and within walking distance of many of the main hotspots – The church of St. Spyridon, the Liston and the main square (Spianada) and the Old and New Fortresses. It is also just steps away from the old port and where a new marina is due to be completed.
Recently renovated, the hotel with 2,329 sqm of living space, offers classic and elegant guest accommodation and all amenities with a total of 110 beds within a combination of 54 stylish executive rooms or suites. All the spacious executive rooms are situated to the front of the building and have large windows opening onto private balconies that take advantage of the sea views of the sea and the Venetian New Fortress. Each of the luxury suites offers a bedroom as well as a spacious living area and they have been designed to offer comfort, space and tranquility.
The building is set over 7 levels with stunning uninterrupted views from all levels. In addition to the guest accommodation, there is an additional apartment of 120 sqm, a basement and roof garden. The main entrance leads into the spacious reception area that also provides a comfortable lounge and bar. There is a breakfast area as well as a cafeteria on the stunning roof garden – the perfect spot to relax and enjoy some of the most breath-taking views in Corfu Town. The basement area has previously been an indoor pool area – this is not currently in use, but would be the perfect space to create a spa.
The hotel is fully operational all-year-round and offers comfortable accommodation and all facilities. All rooms have sound-insulated windows, heating and air-conditioning. Some bathrooms are fitted with bathtubs and others with showers.
This is truly a superb opportunity to purchase an already up and running fully licensed hotel that is operational all-year-round, is in a fantastic and unique location within Corfu Town, offers comfortable, elegant accommodation and which boasts the most stunning views for guests to enjoy.
Gallery
Ask for this property