#NEAVLA7
Villa in Avlaki ,Northeast Corfu
Luxurious 400m² villa with private access to the beach, Avlaki – Kassiopi, NE Corfu.
Villas / Houses | North East
Price on Demand
At a Glance
Panoraiv View Of The Sea,Avlaki Bay And Albania Coast
Location
Distance to Beach:
0.1 km
Distance to Local Amenities:
1 km
Distance to Airport:
40 km
Distance to Corfu Town:
39 km
North East
With its stunning backdrop of mountains full of olive groves and cypress trees, picturesque bays and inlets, views of the majestic mountains and mainland across the clear emerald waters of the Ionian Sea the North East coast of Corfu is an area that something to offer everyone.
View more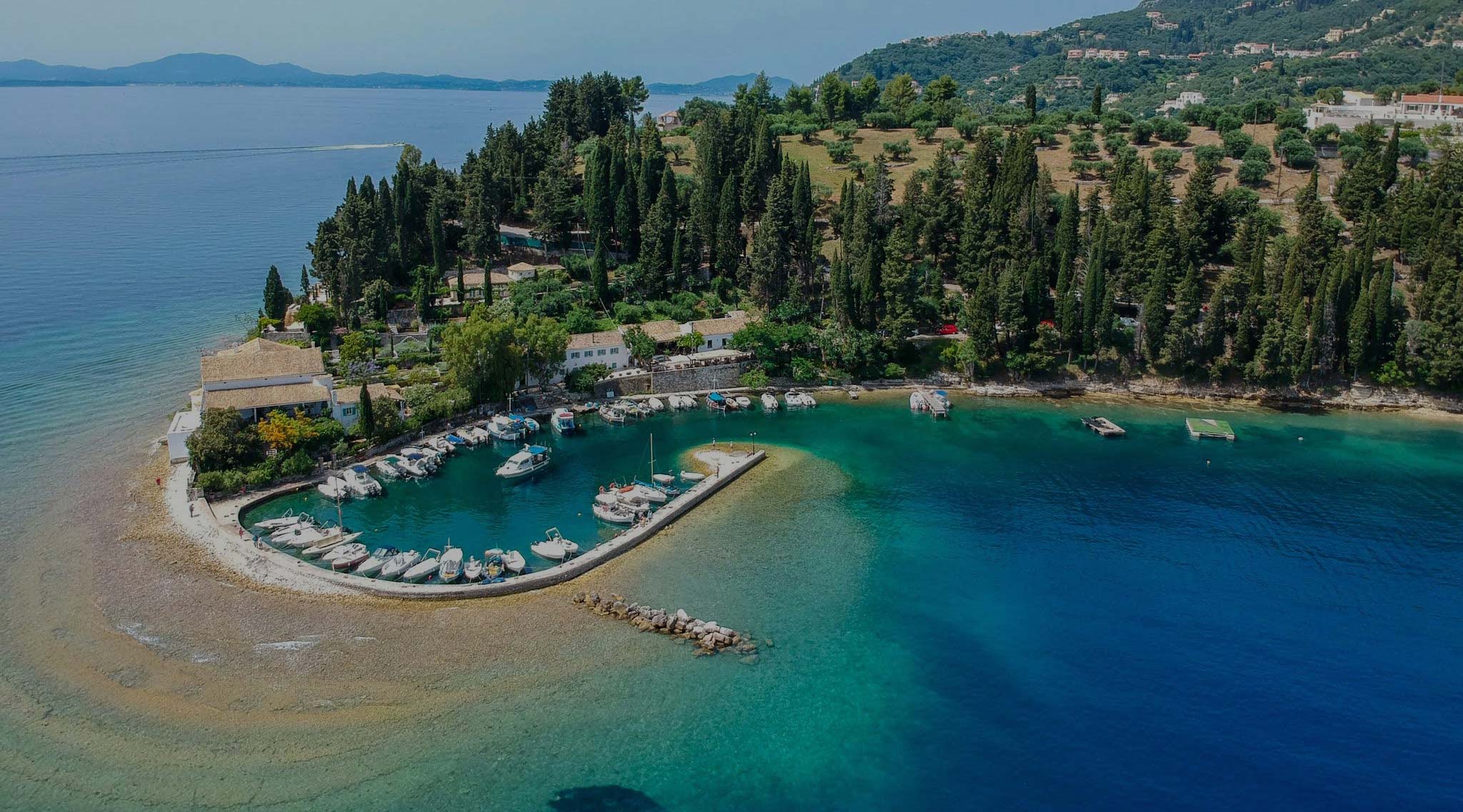 Description
Exquisite 400m² villa with private beach access and uninterrupted 360° view, located in Avlaki, Kassiopi area in North-East Corfu. The property has a distinct position and it is therefore known as one of the ultimate villas on the island for combining location, privacy, high quality construction and superb design, all catering the needs of the owner and their guests. The distance from Corfu town and the airport is 30 minutes by car and only 5 minutes away is the centre of Kassiopi.
The villa has 3 levels and it fully equipped. It,is standing on a 4,000m² plot fully landscaped with stone walls, gardens, flower beds, trees and different pathways for easy access of all parts of the plot and the beach which is just 50 meters away. The interior design is a playful game of the colour palette thus creating a relaxing and smoothing feeling. The house is comfortable and spacious. The floors on the ground and first level are timber and the lower level is laid with marble and underfloor heating
Gallery
Key Features
Top Location - 100 metres from the Sea
Private Access to a Secluded Bay
Panoramic Views
Exceptional Interior Design
Ask for this property